Linking up with Latoya for the weekly acquainted!
This week Latoya has asked that we highlight two blogging buds! Woooo-hooo! My only problem is which two do I highlight??
Jennifer for her amazing ideas for your classroom and for your life. Her down-to-earth attitude is so much fun to read about. Love her!
or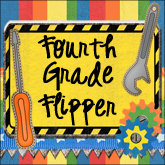 I love Holly. Who doesn't? Her Tried it Tuesday linky is my favorite! She has SO many fabulous ideas and helps me ALL the time. Seriously.
or
Jessica is fabulous! Have you been to her TpT store yet?? Oh my, you need to go there.
or
Carol
who is my hero. She has been teaching for 30+ years and she is still so much fun! I pray I am as cool as Carol someday.
...and that is just to name a few.