Have you ever stumbled across one of those blogs you absolutely are is awe about? Well, Farley's blog was that for me last summer! I just love her blog and writing style. Enjoy getting to know a bit more about our beloved author of Oh' Boy Fourth Grade!
I am so excited to do a guest post on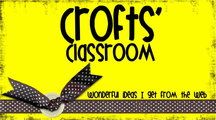 Tina is such a cutie patootie....
I love her blog....
L.U.V IT
so let's get started....
Tina left me some questions and I am going to try my hardest to answer them
truthfully...
but before I do that
I should introduce myself...
HI
I am Farley...
and I am from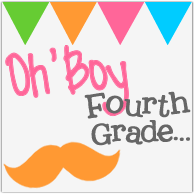 I love taking selfies...
it is a problem....
see....
so is the use of ....
and the lack of proper punctuation...
that is how I roll....
and even though I am quite educated in etiquette I sometimes like to talk like I am associated with clean talkin gangsta rappers...
TRU DAT
I have a little family of three... see
but I am blessed to have my immediate family within 2 miles of me...
really we all live in the same little city...
and within 2 miles OK maybe 3 miles of each other...
I love doing crafty things
shopping
walking
vintage upcycling
blog hopping
and spending time with my guys....
alrighty now on to the questions....
WHERE DO YOU TEACH and WHAT DO YOU TEACH?
I am smack dab (give a few miles N, S, E, or W) in the middle of the Lone Star State
(Texas for those you unfamiliar with our state nickname)
In the county of Bexar... which is NOT pronounced BEX-R
it is pronounced BARE... go and figure...
and
I teach in a little ole city north of San Antonio called Live Oak
in the tiniest school in our district!
This year I will start my 3rd year teaching 4th grade BUT I taught 3rd grade for 10 years...
I teach all subjects except PE, Music, and Computers....
after budget cuts I now teach art too :)
I average between 18-20 kids each year...
don't throw rocks please... I know we are lucky to have low numbers :)
HOW LONG HAVE YOU BEEN TEACHING?
ooops I answered that up above... I am pretty sure I am on my 13th year...
my teaching friend and I had this conversation the other day...
the years just kinda start blending into each other...
we finally came to the conclusion that YES we are starting on our 13th year teaching
but our 12th in the district...
we came to this conclusion because the seniors came back to visit us and we used our
basic math skills to figure out....
that yes we are at 13 years TOTAL...
thank goodness the seniors come back to visit each year...
WHAT IS THE HARDEST PART OF MY JOB?
hmmmmm that is a good one...
I think it is hard for me to see some of my kiddos not have the basic necessities...
thank goodness my school provides EVERY single child a free breakfast
I also work closely with our counselor during the holiday season to make sure our less fortunate families have a good Christmas
I am very lucky to work at a school that is super tiny and we are like a huge family...
the whole campus will come together whenever there is a need...
what a blessing....
recently one of our own found out she had breast cancer and we rallied around her to let her know that she is not alone!!!
we had a pink out day to show our support!!!
she had surgery and is recovering nicely...
she had that sucker removed...
which is what my advice to her was....
and I quote
"your boob is trying to kill you... get rid of it"
did I mention I am blunt...
if you want an honest opinion you can always count on me to give it...
our school's small size can be hard...
it means you are required to do more...
there are about 3 teachers per grade
and this past year there were only 2 in 3rd and one in pre-k
it is hard to spread things out...
everyone is an integral part of the whole... even if some don't want to be they are...
they have to be...
we all are on a committee or two or three
we all have important roles to keep our classrooms, grade levels, and school
running smoothly...
WHAT IS THE EASIEST THING ABOUT TEACHING?
I am not sure...
I think for me the easiest thing to do is LOVE my kids like nothing else...
and I tell them I love them...
they need to know they are loved...
some of them will only hear that from me...
even when I am getting on to them, I remind them I love them...
even if they used naughty language at lunch I still love them...
even when they used words that rhyme with duck, hit, and ham all in the same sentence ... I still love them
WHAT IS MY FAVORITE THING ABOUT TEACHING?
oh this is easy....
the money!!!!!
I mean come on aren't we all in it for the money???
ha ha ha
seriously... my favorite thing about teaching is a little of this and a little of that...
I think it changes every year...
this year it was seeing my former students come back to me... and the parent notes I got from graduating 5th graders and seniors... that was a WOW moment...
when a parent of a senior writes you a thank you note for being their child's favorite teacher
WOW that was pretty awesome...
another fave is when my students finally can write a decent paper... OMGOLLY that is like teaching chickens how to brush their teeth... so when it finally happens.... and it does......YEE HAW
I get so excited for them!!!
It is a huge accomplishment for a little 4thie to write a decent story....
WHY DID YOU BECOME A TEACHER?
Well I am pretty sure it is genetics....
I think I am a 4th generation maybe even a 5th generation teacher....
it runs in my blood...
BUT
I didn't start off wanting to be a teacher...
I started off wanting to be an aquatic biologist...
then I realized WATCH OUT JACK... I had to take WAY too much chemistry... and after my ding dong lab partner spilled some acid on my FAVE jeans... that was DUNNO...
then I went into large animal science and I was going to own my own farm and be a large animal vet... HA HA HA... after castrating some piglets and branding some calves, and having my arm inside a cow up to my armpit to palpate for a pregnancy ... well I was too far into it (literally) so I graduated with a degree in large animal science...
and then went back
because well that is a very long story... but I went back and got my education degree 1-8 emphasis on science and then got a masters in education specializing in reading... HOLLA
FAVORITE GRADE/SUBJECT
I kinda like 4th grade better... and I think my favorite thing to teach is WRITING!!! like I said sometimes it is like teaching chickens to brush their teeth BUT... when they get it... they GET IT!!! and I love that!!!
DO YOU USE COMMON CORE?
ahhhh NO... Texas is a state that thinks they know everything there is to know about education and that is why we rank SOOOO high on the nation's BEST list *sarcasm* and as a matter of fact we are soooooo good about making educational decisions that.... we let people that have no clue about education or have NEVER EVER EVER been in a classroom make our EDUCATION decisions for us!!!! WOW isn't that smart... yeah I think so too... *sarcasm* and add a snarky face
MY GO TO BLOGS...
ok here we go...
wowza... I have so many so since my fave number is 3 I will pick 3...
and they are in no particular order
and well it is just a 3 way tie... they all get 1st, 2nd, and 3rd
The House of Smith
(couldn't find a button...sorry)
http://www.thehouseofsmiths.com
WHY DID I START BLOGGING?
I am not sure...
I already had a family blog... and then one night while blog stalking I found
One Extra Degree and Amanda
and I was like WOW she blogs about her classroom
and then I started blogging about my classroom
on Feb 4, 2011
with this post
and I haven't looked back since...
the teaching blogging community is so inspiring...
this has been a great adventure and a blessing
DO YOU HAVE A STORE...
yes yes I do...
I won't advertise it here...
I get guilt about it... really I do...
G.U.I.L.T
I had a very hard time... using my blog as an advertisement for my store and I still do
I didn't start my blog because I had a store...
I started it because I like sharing my ideas and getting new ideas...
my store was started way before my blog with only 2 items and then I decided OK let me make some more and well now I have a few more items *wink*
my favorite stores...
now I don't mind advertising for others...
I feel like we should lift each other up...
so here are some of my fave stores...
AMY HOWBERT
her weekly grammar packets are great... I know they are for younger kids BUT remember the chickens and the toothbrushes... well this helps!!! she knows I love her too... I tell her all the time :)
MORE THAN A WORKSHEET
her Shel Silverstein task cards are the BESTEST around... my kids BEGGED to do MORE... BEGGED I tell ya
EMILY KISSNER
life saver... life saver....life saver....
her non fiction packs were AWESOME!!!
I loved them
the kids loved them
love love love
OH MY GOLLY...
is this enough about me???
I hope so...
If you like the "posters" I used on this post...
head on over to this link to grab them
https://www.dropbox.com/sh/vq9v7ycq3xbnvom/kX0hOnBwzd
Thanks so much to Tina for letting me guest blog...
this was fun!!!