Topic this week is FAVORITES!
Favorite Place to Shop
The Internet! Can't tell you how many things I buy over the internet. I am not a shopper and if I could buy my groceries over the internet I would do that too! It doesn't help that the closest Walmart is an hour and a half away. Target is over two and half hours away.
Favorite Sweet Treat
Chocolate!! Love it. I am wanting to go to the movies just so I can dump some Milk Duds in the popcorn. Sounds so good to me right now.
Favorite Craft
I am totally into making my own stuff if it will save me money. So I have been making paper daisies lately to use for decor in my classroom. Click on the pic and it will take you to a
tutorial.
SO EASY!!
Favorite TV Show
Hmmm...this is a hard one. I have a list that I watch every week but none are my favorite right now. I will pick Revolution, Once Upon a Time and the NCAA Tournament. Loving the basketball right now and it will be sad when it ends.
Favorite Finds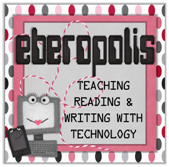 Awesome posts on going paperless and apps to use!
Fun linky from
Teacher to the Core
. Definitely joining in on this one.